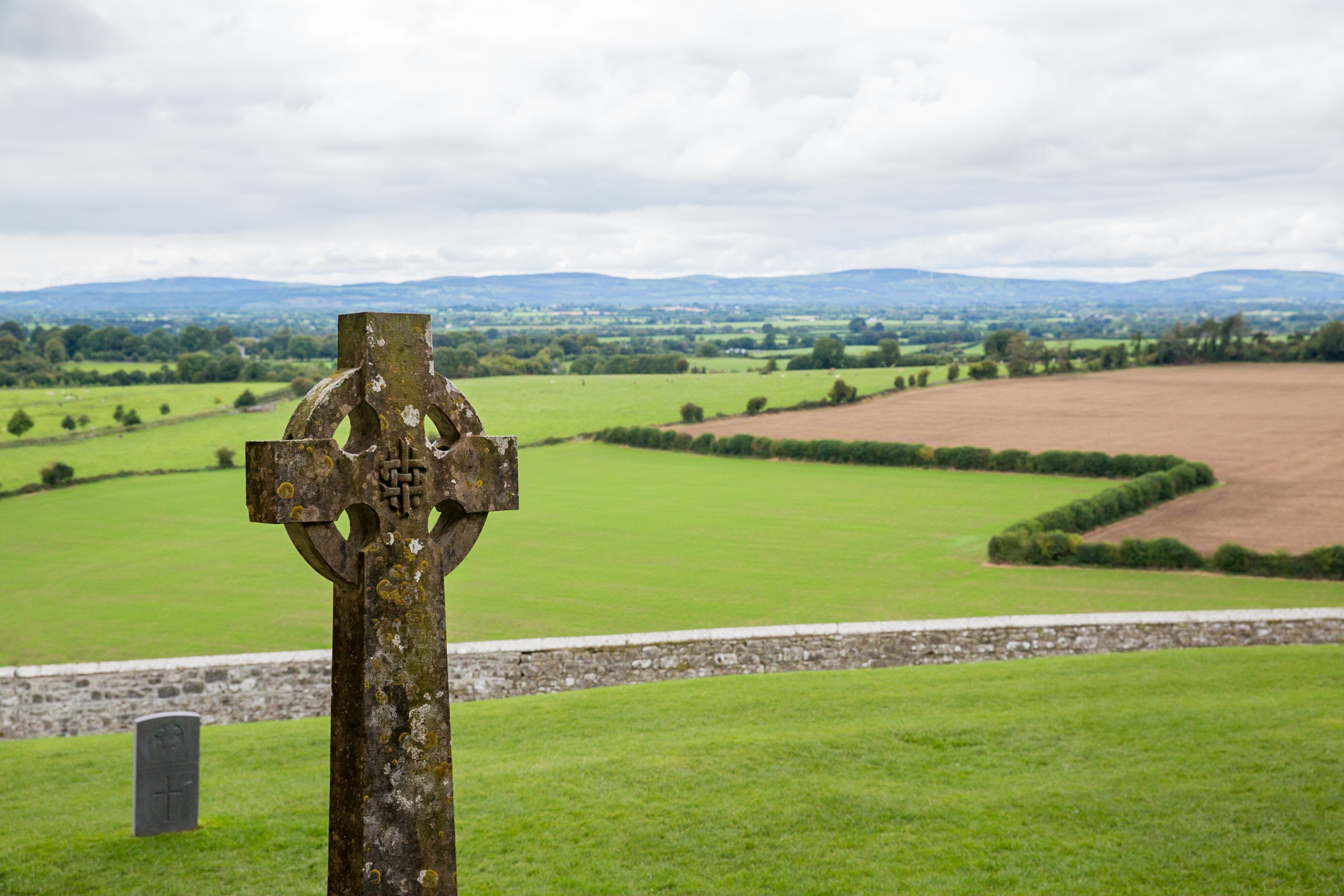 Back story: in early September of this year, I was very lucky to go on a 10 day trip to Ireland with my mom and my sister. Before we left, my sister bought a couple of guidebooks on the country. As I looked them over, they each gave me the same impression about Ireland: it always rains, the grass is always green, the waterways flow with Guinness a la Willy Wonka, and the Irish accent coupled with the sweet natural charm of the locals is irresistible.
But even with all of that information, Ireland still sounded kind of boring to me - my attitude about the destination early on was little more than, "Meh." There was nothing I read about the country that really connected with me on a deeper level. But when the trip was over, I had a very different feeling. When I left Ireland, I was sad, because I was full of love for the people, the culture, the history, and the land. So in this post, I want to touch on why Ireland I fell in love with Ireland and just a few of the reasons that it is such a beautiful country.
So I will begin with a question I'm still trying to fully answer: how did a country that gets rain 270 days of the year cast such a strong spell over this sun-lovin' California native? There are at least two answers to this question. The first is that the guidebooks' description of Ireland is accurate - it's beautiful. The second answer is harder because it is something intangible - it is the feeling, the energy that flows through and connects the people and the animals and the earth in a way that made me feel very grounded and in touch with the country, and I hope that through my words and my photos, I can share a bit of that feeling with you. And if I can't, I hope you will have the opportunity to go to Ireland and experience it yourself!
So what was my experience like in Ireland? Well, the first thing I noticed about Ireland is how gosh-darn veggie friendly they are! Or maybe the reality is that Ireland is just less meat-centric. Either way, I loved it! Not that they have vegetarian restaurants around every corner, but I had no trouble finding vegetarian food wherever we went to eat. Breakfast was my favorite!
All of the food that we ate on our trip was delicious, most likely because so much of it is local. Not to mention the incredible diversity of food options! If you are in Dublin and looking for some interesting and delicious food experiences, try Chameleon (Indonesian) and afternoon art tea at the Merrion Hotel. Make reservations for both.

We rented a car to get around. Driving in Ireland was challenging but ultimately ideal because the countryside is dotted with crumbling abandoned structures and other interesting rest stops that are definitive elements of Irish history and the landscape that we would have missed otherwise.

The cities themselves are beautiful - colorful and full of music! If you end up in Galway, try to catch the Galway Street Club, a really talented group of "buskers" (street performers) that play music together on the street and in the bars!
And I truly enjoyed the pubs, which I was thrilled to discover are more wholesome and community-based than are the Irish pubs in the United States (though there was no shortage of kegs!). One of the fun tourist stops we made while waiting for our afternoon high tea at The Merrion Hotel was at the Little Museum in Dublin, where the whole first floor is a history exhibit on the Irish Pub!
But as I mentioned before, what makes Ireland truly special is the connection between the people, the animals, and the soil. Because it rains 270 days of the year, Ireland is covered in lush green plants that thrive in rich soil and is the food source for the country's livestock, which I always spotted grazing contentedly rain or shine. There is an infectious air of peace and satisfaction across the whole country that I wanted to bottle up and take back to New York with me.
I wasn't the only person who felt touched by the simple beauty of the country. In my experience, it's uncommon for almost every tourist to spend 10-15 minutes photographing cows, as was the case everywhere I went in Ireland.
So many people raved about Ireland before I went there, but I really had to go there myself and experience it first hand to understand what they were talking about. I already can't wait to go back!
Pro tip: try to go in the summer months when you might spot some Puffins!